Very helpful staff. They made sure I was up to speed on all of my training and helped out so much to make sure I passed my test. I would recommend this school to anyone who is looking to go into a trucking career.
Justin L. from Fridley MN, just graduated from Interstate's Professional Tractor Trailer Program. He has decided to drive for Coca Cola. Congrats Justin!
We'd like to thank Justin for trusting Interstate with his truck driver training. We hope that you enjoy the fruits of your new career as a truck driver.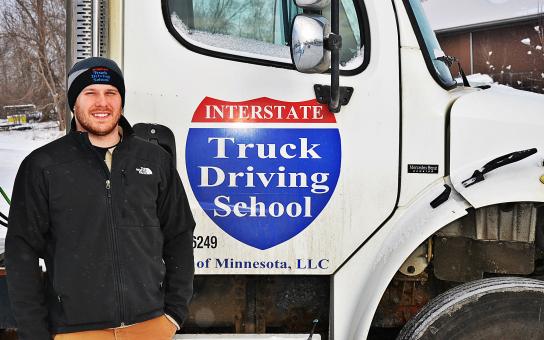 Computed Logo: