I had a great experience here at Interstate Truck Driving School. The instructors really pushed me to gain the knowledge necessary to get my Class A License. They went above and beyond to help me learn what I needed to become a safe CDL driver. A Big Thank You!.
Joe is from Gilbert Minnesota...just east of Eveleth up on the Iron Range.  He is working on getting a job up in that area.
Great Job Joe!. His big smile is infectious and we are sure he will be successful where ever he ends up with his positive attitude.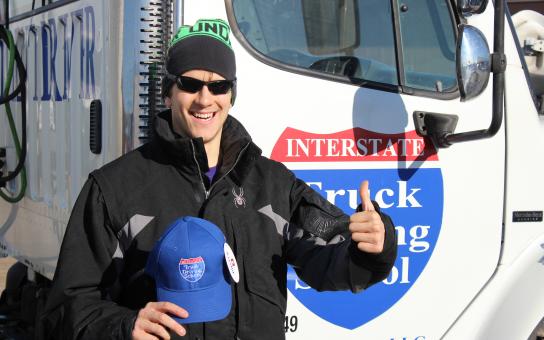 Computed Logo: