It was the best experience I've had. The instructors and the entire staff were very personable as well as informative to the smallest detail. The quality of the training provided was excellent. I would recommend if anyone wants to get their CDL to go through this program. They also have numerous companies coming through to answer questions.
Jodi H. from Minneapolis is now a graduated of Interstate Truck Driving School! She came in with a great attitude and completed the program in 8 weeks. She also passed her test the first time through. Jodi has decided to go driving for Halvor and will be starting in the next week.
Jodi was a great student to have here at the school. She got along with everyone here and there's no doubt that she will be missed.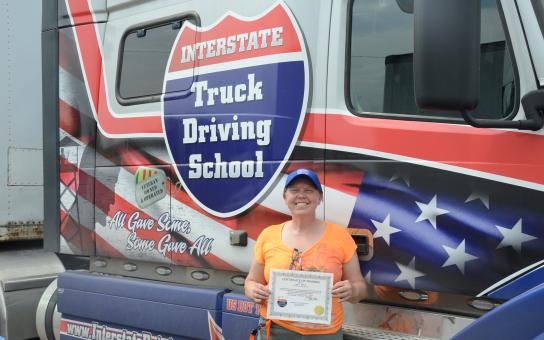 Computed Logo: