Staff and Instructors were very helpful. Training was great at Interstate Truck Driving School. I learned a lot more than I thought I had already known. This is a great program.
James always had a big smile on his face every day he was here.  It is very rewarding for us to work with people like him and we are certain he will be successful in the trucking industry.
Thanks James. It was great to have you here for your training. Keep in touch and keep drivin safe!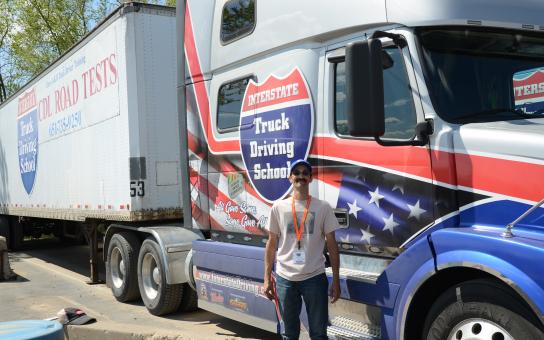 Computed Logo: