My overall experience at Interstate was good. I would recommend it to my friends and family.
Issac A. from St Paul just graduated from Interstate's Professional Tractor Trailer Program. Besides getting 1 on 1 training behind the wheel, Issac was able to do most of his coursework from home using our online training system. Now he's going to drive for Werner.
We want to thank Issac for being such a fun student to have. Werner is getting a really good, safe driver with Issac.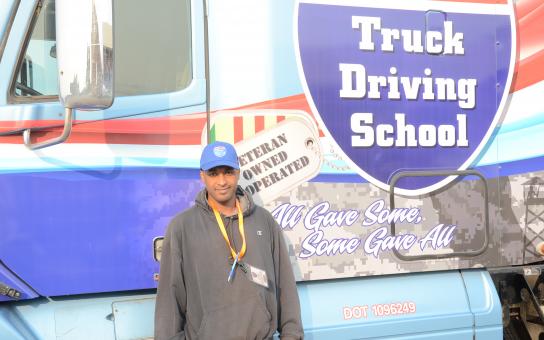 Computed Logo: