Very good class, top notch instructors and a great place to learn the in's and out's of driving.
Eric J. from St. Paul just graduaed from Interstate's Professional Tractor Trailer Program. He cruised through his course, completeing it in 6 weeks and passed his first road test. He's hoping to be starting with Sysco in the near future.
We'd like to thank Eric for choosing Interstate as his training provider. He was a really fun student to have around and we wish him the very best with his new career in trucking.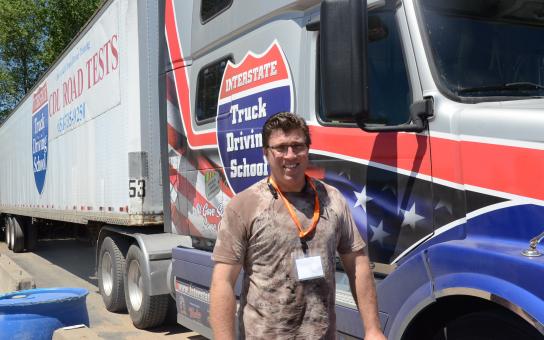 Computed Logo: