I had a great experience at Interstate Truck Driving School. Not one complaint. I had all my questions answered so I could understand. I went to my test in Eagan a little nervous but confident. I knew the Pre-Trip and had the driving skills required. Thanks to my instructor and the backing range time, I passed it with no problem. Great time at ITDS. Thanks for everything.
Eli P., a Veteran from Hastings came to Interstate looking for a new career. He liked the idea of driving and wanted to make sure that he got the best training. He got funding using his GI Bill, and started his training with us in mid January and now, lless than two months later he has his Class A CDL and a job waiting for him at Schneider.
We'd like to thank Eli for his service and for being such a great student. He always had a great attitude and was willing to do whatever it took to get the job done. Congrats Eli! We look forward to seeing you again.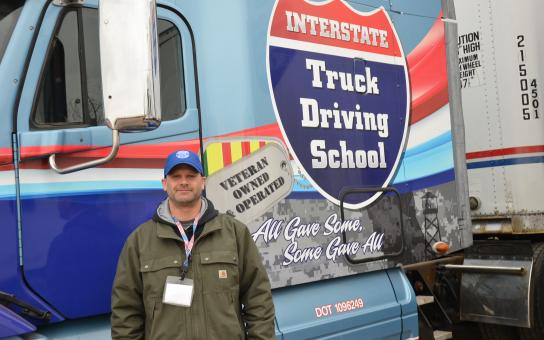 Computed Logo: