This school has a good reputation and it loved up to it. I was given the resources needed to achieve the skills needed to pass my CDL. The staff was excellent and helped me when needed. A great staff and learning experience.
Ed came in to Interstate dedicated to getting his CDL and starting a new job to better his life. That's exactly what he got. He came in, put in the work and the time needed and new he's planning on driving for Schneider. 
We'd like to thank Ed for being a dedicated student and for putting in the work. He trusted our program and now he's ready for a new career. Best of luck.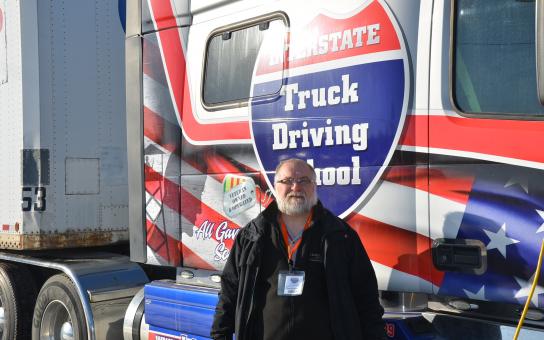 Computed Logo: