Love this school! I learned a ton. The driving instructors were great and very patient. Two weeks ago I didn't know how to double clutch, today I can drive a 10 speed with confidence. I will recommend this school to everyone that wants to drive trucks in the future.
Dave T. from Rosemount just graduated from Interstate's 160 Hour program. Now he's a Holland employed truck driver. We are very happy for Dave.
Thank you very much Dave for trusting us as your truck driving training provider. We really enjoyed having you around the school and wish you the best of luck with Holland.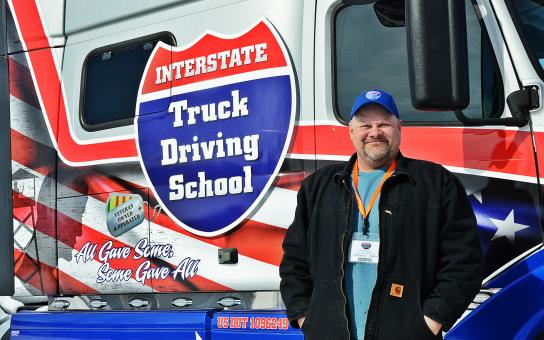 Computed Logo: