Very good hands on training. I liked all of the one on one time with the instructors. The online training was also very helpful.
Chris from Fairbault, MN came to Interstate looking to get his Class A CDL. He not only got that, but he also got some of the best training in the industry as Chris was enrolled in our 160 Hour Profressional Tractor Trailer program. He graduated with flying colors and is now going off to work Wittie Brothers.
We'd like to thank Chris for being such a fun student to have around. We wish him the best of luck as he starts his new career with Wittie Brothers.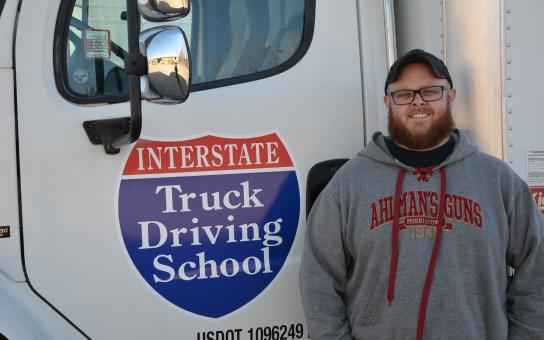 Computed Logo: