My experience at Interstate was great. The classes were very detailed, and I learned what I need to know about the trucks and trucking plus more. The staff was very supportive. Any questions I had were answered. Once I found out what company I was going to work for, they paired me up with someone who previously worked for that company. I would highly recommend this school for anyone who is looking to get into trucking.
U.S. Veteran Chris S. started with us in late November and now has a Class A CDL along with a 160 Hour Certificate. While he was training with us he had a job offer from TMC out of Des Moines, IA. He's very excited and will be starting with them next week.  
We'd like to thank Chris. Not only for his service to his country, but for being such a fun student to have around. He always had a smile on his face. We also appreciate his work ethic, which helped him to succeed through the course and will without a doubt help him with his new career at TMC. Good luck Chris!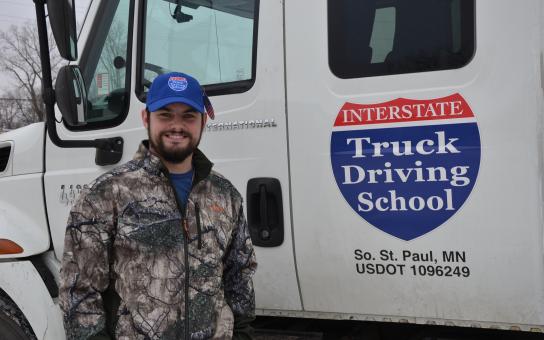 Computed Logo: