My experience here at Interstate was good. The instructors were great! I will highly recommend Interstate to anyone who is will to put the time in at a great trade.
Carlos H. from Edina, MN has just graduated from ITDS's 160 hour Professional Tractor Trailer Program and now he's driving for Sysco Asian Foods in St. Paul.
We'd like to thank Carlos for being such a great student. He came in here willing to learn and utilize our training to the best of his ability. We hope he has a great and long career with Sysco.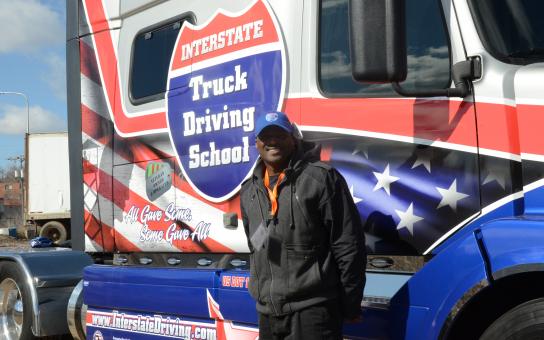 Computed Logo: