Thank you so much for helping me on everything. Thanks to Bill and the instructors for all of their help to learn what I needed to know to pass the test.
Armondo did a great job with his training and passed his first attempt at the CDL road test.  He then did the second phase of his training with Gary Allman and progressed during every session.
Thanks Armondo! It was great working with you. Please keep in touch and let us know how your career is going.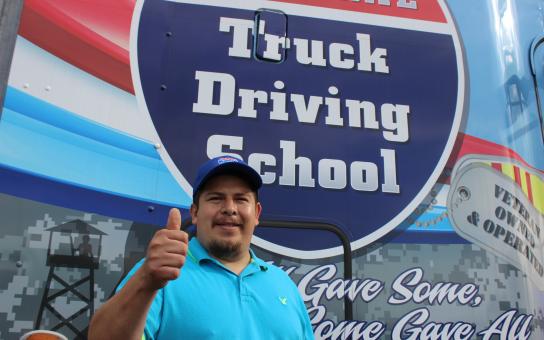 Computed Logo: