Throughout my entire experience I felt welcome, comfortable and confident that I was making the right decision. I looked at a couple of schools and I know I made the right choice. Staff is very knowledgeable and passionate about trucking and care about each students success. Thank you all!
Andrew from Bloomington, MN took our Professional Tractor Trailer Program and is know the owner of a Class A CDL along with a 160 Hour Certificate. We work with almost 40 carriers and he has the training to go to work for any one them. He has chosen to drive for Werner Enterprises out of Omaha, NE.
We'd like to thank Andrew for his wonderful attitude and for choosing us as his training provider. He always has a smile on his face and it was a lot of fun having him here in the school. Good luck Andrew!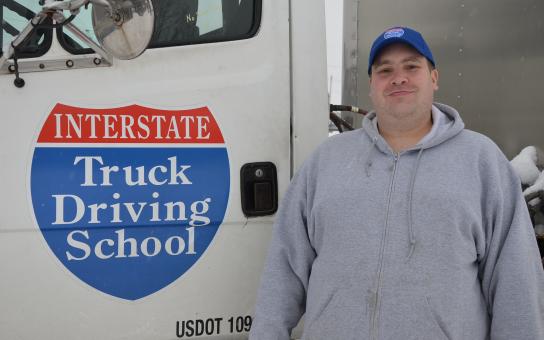 Computed Logo: