"You all have been so patient and helpful with this learning process! I'm very happy I chose to come to Interstate Truck Driving School. I will definitely recommend this program to as many people as I can."
Aimee did a great job progressing through the training program.  She did most of her training part time so she came in evenings and weekends.  She was always on time and very focused which indicates she is going to do very well in the trucking industry.  
Thanks for the kind words Aimee. Please keep in touch and let us know where your travels take you. And always remember, have a safe day!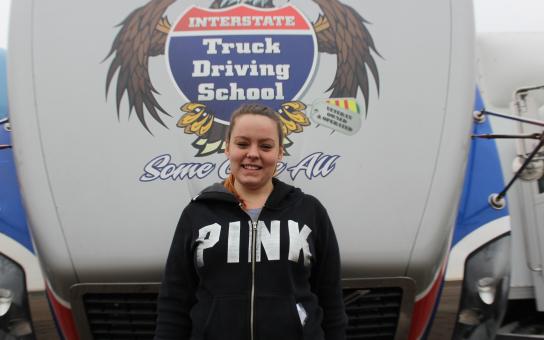 Computed Logo: